Kirtan Vancouver
Presented by OrganicLives
August 18th, 2012 3pm to 9pm 2nd Beach Stanley Park
There are
(2) FREE
Yoga and meditation classes happening at Kirtan Vancouver.
The first class is at 12:00pm with Jolene:
Trained in Sadhana Hatha flow with a B.Sc. in Kinesiology, Jolene has always been in love with spiritual practice and the human body. She is a regular teacher at Unity Yoga in Vancouver, and is known for her "Yoga in the Park" classes on the Drive. She teaches with a strong emphasis on connecting with the earth and ourselves in symbiosis through devotional asana.

The second class starts at 1:00pm:
The second class runs from 1:00pm - 2:30pm and is put on by Bound Lotus Meditation and Yoga with live music by Nirinjan Kaur from Yoga West!!

Win 2 tickets to Wanderlust Whistler at Kirtan Vancouver

OrganicLives famous Aloo Tikkis will be sold at the food booth come and enjoy!
What to Expect: Kirtan Under The Stars
World-renowed Kirtan leaders will perform a FREE outdoor concert,
encouraging participants to sing & dance. As the interactive performances on the main stage continue well into the night, there will be delicious fresh vegan & vegetarian food prepared on site. An outside shopping bazaar will showcase vendors selling hand-made vegan arts, crafts, clothing & accessories from around the globe.

Kirtan Vancouver, presented by OrganicLives, is bringing some of the world's most beautiful souls and voices to its stage. The event will be MCd by the well-known, local, talented Rekha Sharma with performances by Karnamrita Dasi, Jeffrey Armstrong, Sandra Leigh (Give Peace A Chant), Sparrow and more. OrganicLives is an organization dedicated to promoting organic, sustainable, fairly traded food.

The event is put on entirely by a volunteer board of directors. In its first year in 2010, thousands of people attended, affirming that Vancouver was seeking this powerful form of meditation.


About Kirtan: Absorb the Sound, Ignite your Soul!
Kirtan is one of the oldest sacred yoga traditions of the world. It is a call-and-response chanting genre. "Say the Mantra, Repeat, Faster, Louder, Be Meaningful." Kirtan helps us connect to ourselves, focus our attention & achieve true harmony between mind, body & spirit. Kirtan is part of the yoga of sound, in which you produce sound waves & follow them with your awareness. Think Ommm! Kirtan can bring about dramatic, positive changes in overall health & wellness.

Kirtan Vancouver is a non-profit organization with the goal of bringing the community together through yoga, music and art by tapping into the world's most ancient sound vibrations and showcasing them in a modern environment. Creating an oasis in the city, we aim to channel the energy of today's youth into a tranformative event. Kirtan is a means of promoting peace through music.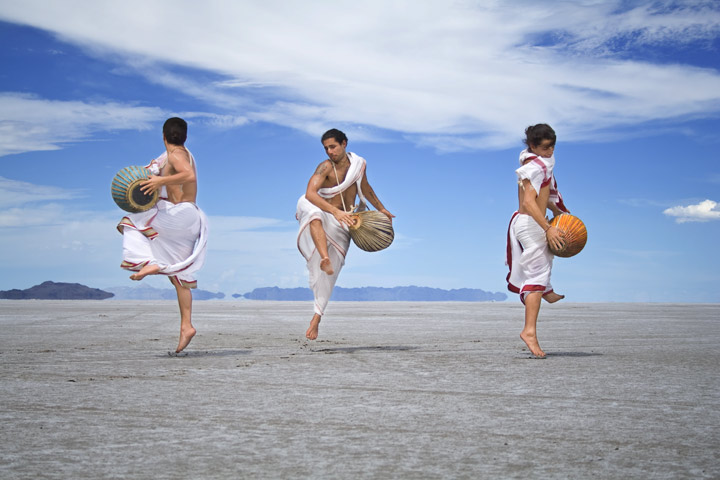 Proceeds go directly to local Vancouver Charities:

The board of directors, it's supporters and all volunteers are proud to say proceeds raised from Kirtan Vancouver have gone to charities such as Canuck Place Children's Hospice, a program that provides specialized pediatric pallative care for children living with a life threatening illness and support for their families throughout British Columbia. As well as Food for Life, a non-profit organization that supplies nourishing vegetarian meals to the Vancouver downtown east-side homeless and women's shelters. This year, proceeds of all food and Green Bazaar sales will go to Food for Life.
Everyone come out and bring your friends and family share your energy and light. Where you can connect with sound and experience the mountains, water and sand that make Vancouver home.
Check out Kirtan Vancouver's Facebook page at
www.kirtanvancouver.com